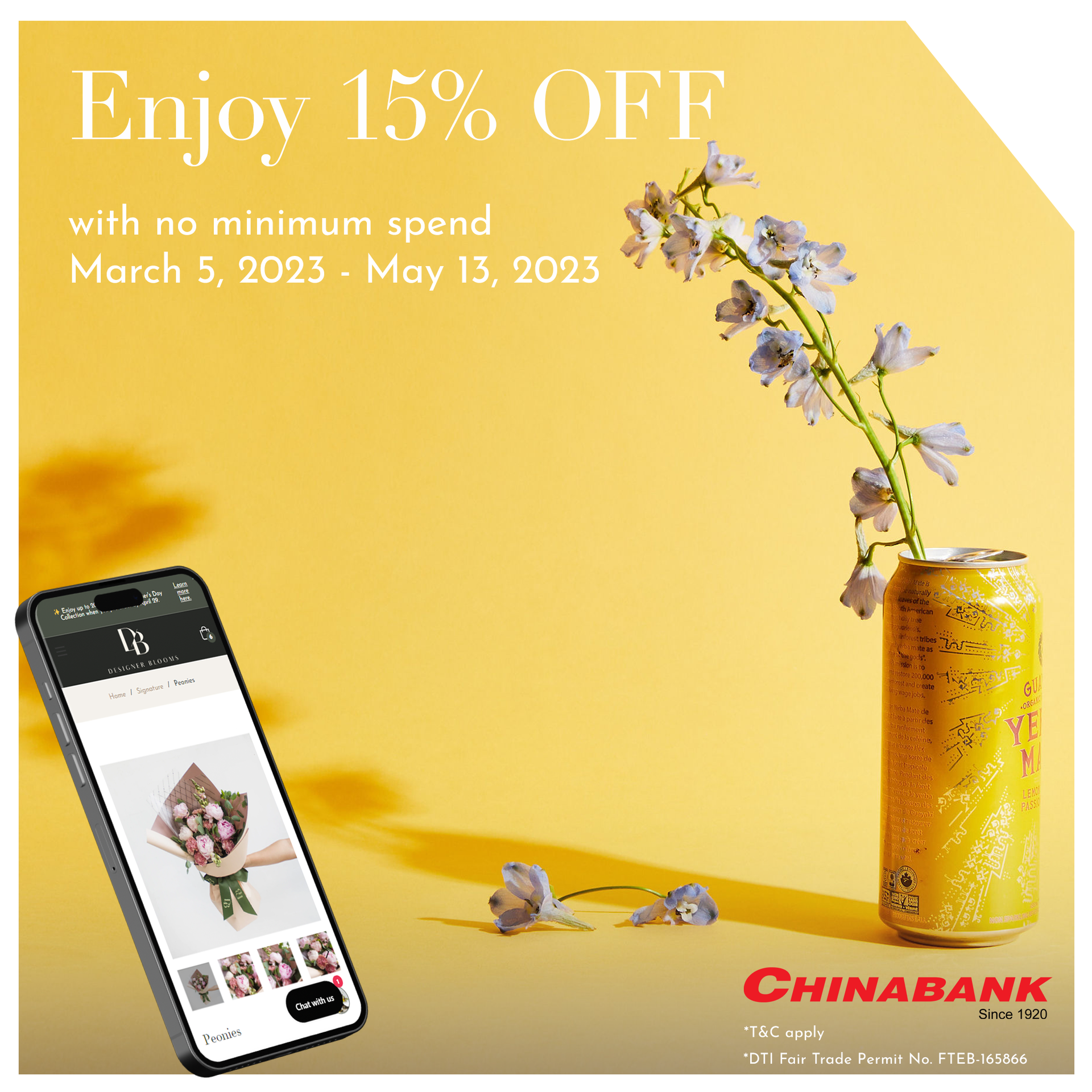 CHINABANK PROMOTION DETAILS
15% off, no minimum spend
Validity: May 5, 2023 to May 13, 2023
Redeemable: Online & Store
TERMS & CONDITIONS:
1. Promos cannot be used in conjunction with other offers and sale items
2. Promos exclude delivery fees.
3. Promos are valid for multiple use.
4. Promos are valid for online and in-store purchases, unless otherwise stated.
5. Promos do not apply to non-Designer Blooms products and bundles, such as bundles with other brands
6. Promos do not apply to sale items.
7. Promos cannot be exchanged for cash or other products.
8. Specific to bank/card holders: In the event that you availed of the discount and failed to provide your card number for verification, we will request you to pay your item in full in order for us to fulfill your delivery.